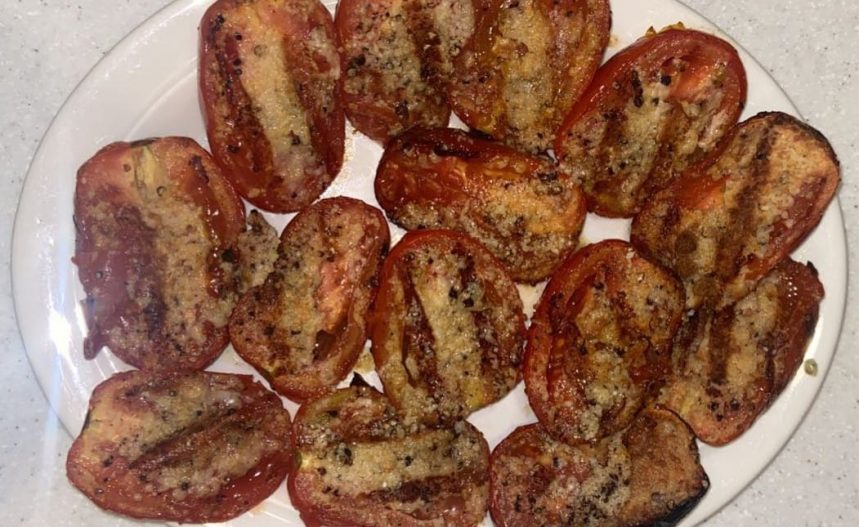 2 TB of olive oil
3 TB unsalted butter
1 cup Orzo or (broken spaghetti)
1 cup Long grain rice
1 med Onion chopped
3 cloves garlic chopped
4 Cups Chicken broth
1 pint of grape tomatoes
1 tsp Thyme
Salt and pepper to taste
Directions
Place tomatoes in a bowl add olive oil, salt and pepper. Bake in oven at 400 degrees about 15 minutes or until the tomatoes start to pop.
Heat butter over medium high add the orzo (spaghetti) cook till browned. Add onion till cooked thru add chopped garlic sauté for a minute or 2. Stir in Thyme.
Add rice, chicken broth, roasted tomatoes, salt and pepper then mix all together. Bring to a boil then turn down to low and cover till liquid absorbed about 20 minutes. Fluff and eat.