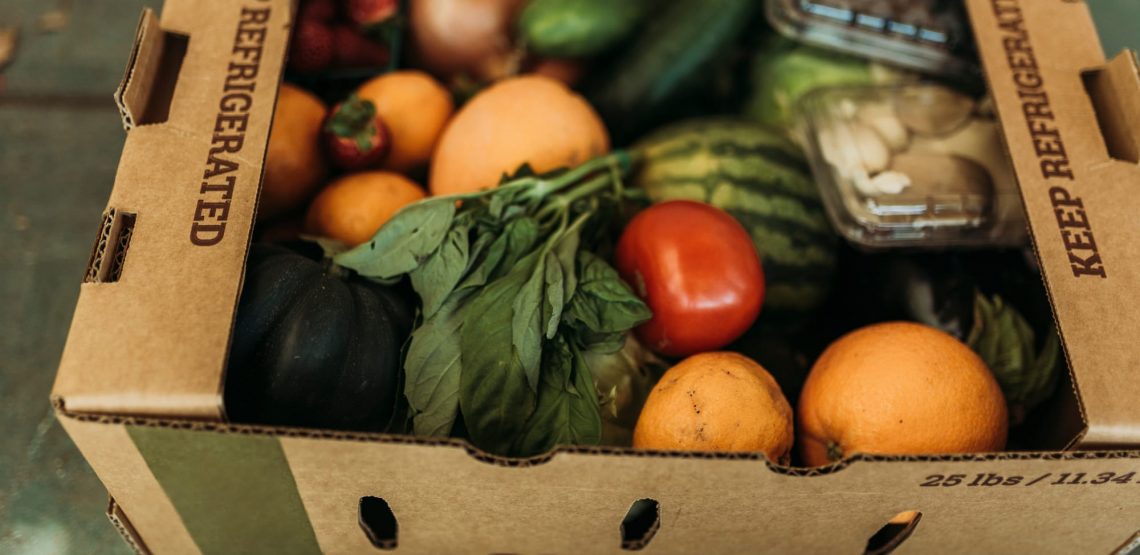 CSA Program
Our CSA program is not the traditional one, you order when you want and pay at the time your order is placed. Our CSA share program will run for about 15 weeks, starting in mid to late June. When you sign up for our newsletter, we will send out an alert as to when our CSA shares will be open for ordering.
Our CSA shares consist of a variety of our in-season fruit and veggies that we handpick each morning.  It doesn't get any fresher than that.
This is our largest share size. This share contains the most variety.  The full share is for veggie loving folks, that love to cook throughout the week. This size is also helpful if you like to freeze some for the winter months to get that burst of fresh summer flavor.
This is our most popular share size. The half share is a great value and is designed for veggie loving families of 2 to 4 that like to cook 3-4 days during the week. This share will also include our summer staples with a couple of not so common ones.
Our smallest share size is designed for individuals or couples that only cook a few times a week.  The personal share will include mostly staples, but we will also throw in a couple not so common veggies with a recipe or two for fun.
Snyder's Cares: Donate a share of your choice to our local food bank for families in need.
Ordering Details
Orders need to be placed 48 hours in advance to generate your invoice for payment before we can process your order.
Pick up days for our CSA will be Saturdays between 12pm and 2 pm
During our U-Pick weekends (June-July) you will need to park in our field parking up near the house , pick up at the shed on the right side of the driveway.
After our U-Pick season is over, pick up will be at the carriage house behind the big white house.
We will add a reminder to your invoice.