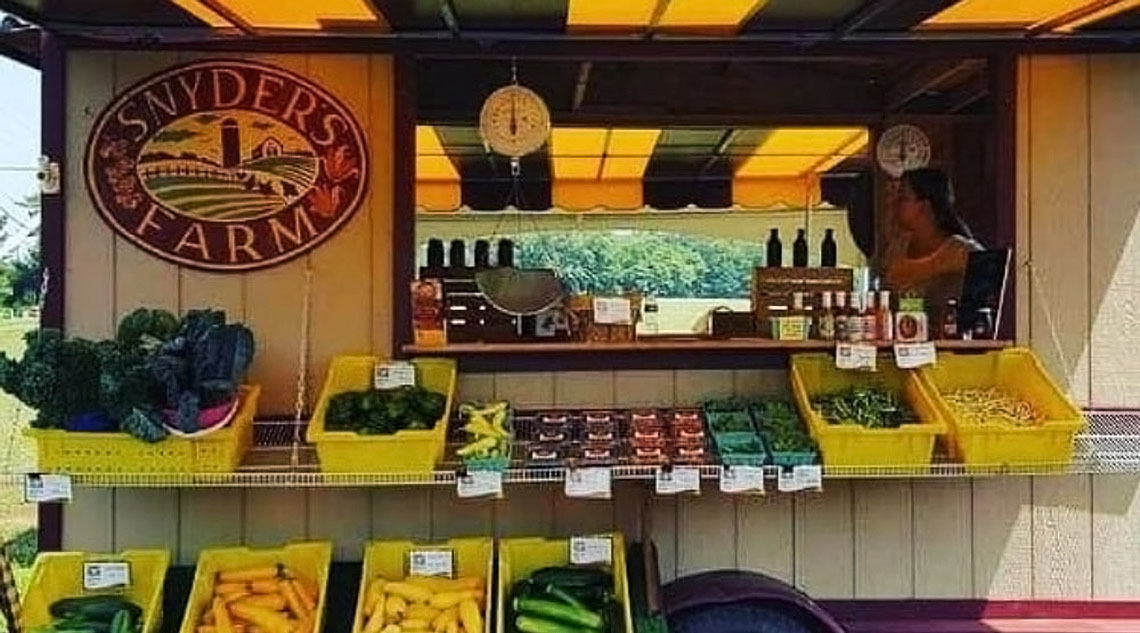 Seasonal Roadside Stand Information
July through September – Please always check the website for opening day and end of season dates – Sign up for our newsletter to get updates.
Monday – Closed
Tuesday thru Friday – 11am to 6pm
Saturday & Sunday – 9am to 4pm
Our roadside stand opens for the season each July, stocked with Jersey Fresh Produce like our tomatoes, cucumbers and corn and closes the second week in September.  Opening dates may vary depending on the seasonality of our crops.
Every morning our team handpicks fresh produce for our customers to select from. That means you always receive the freshest fruit and vegetables possible. We grow ninety nine percent of the fruit and vegetables that we sell at markets and our roadside stand.
Keeping it local & Jersey Fresh:
At certain times through the season, we will bring in fruit that we do not grow but are staples here in the Garden State, like Peaches, plums, and apples all from our local neighboring Jersey farms.
Did You Know?
Our fruits and vegetables are hand picked each morning to give our customers the freshest produce of the season.

Prepackaged local honey, jams, ketchup, salsas and more are available at the stand or you can pre order online.
Our CSA shares consist of a variety of our in-season fruit and veggies fresh picked everyday.
Local Honey comes from the hives that are lovingly tended to right here on our farm, we are lucky to have a great beekeeper to help keep us stocked up through the season.